ShaderChain
Multi-platform open source shader composition tool with realtime and offline rendering support.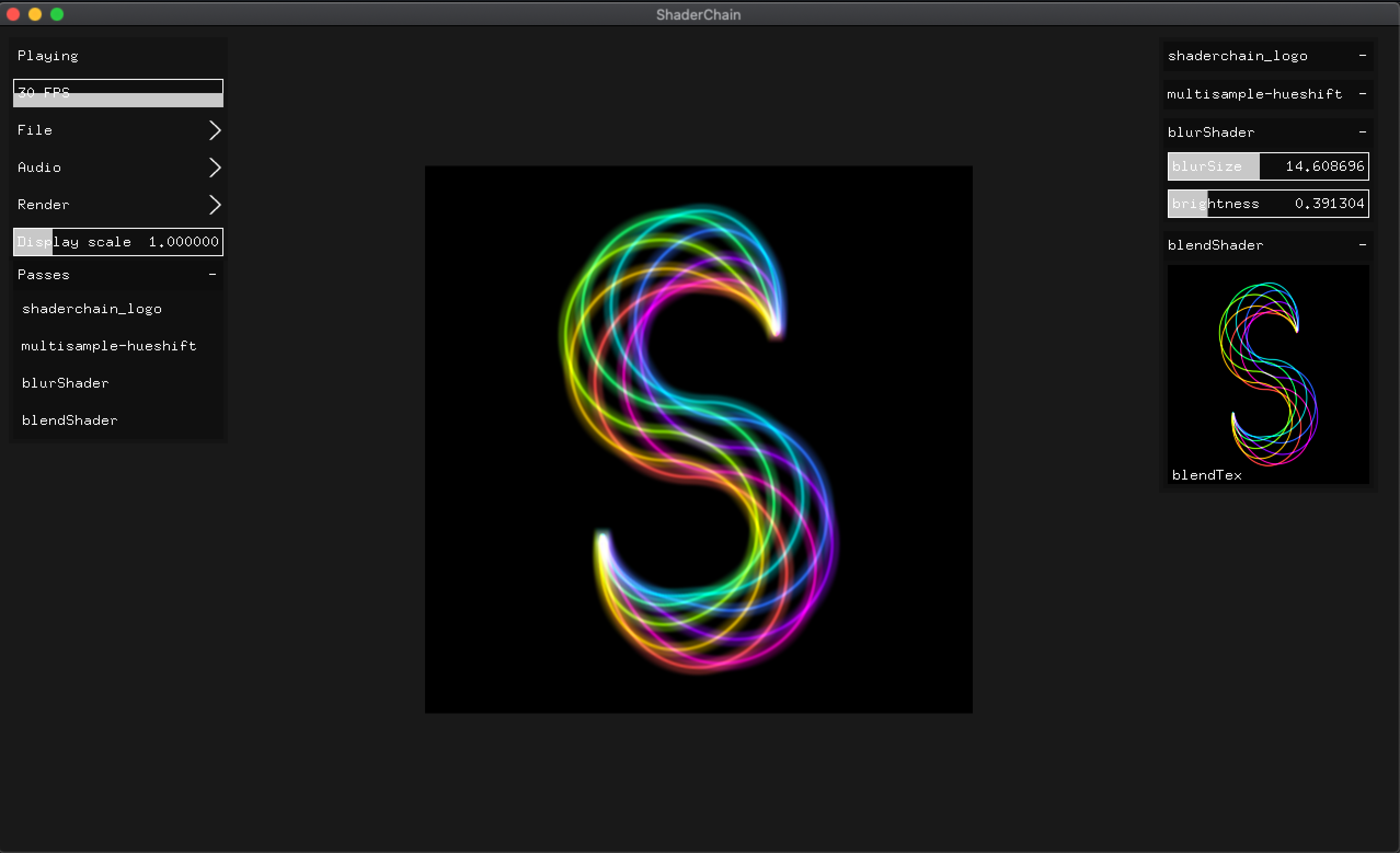 Features
Build a chain of hot-reloading fragment shaders.
Create uniforms in json that get mapped to a UI.
Save chains to json with patched uniform values.
Create texture uniforms with video, webcam, microphone, sound files, or other passes.
Feedback buffers
Render to PNGs and encode mp4s and gifs.
Use precise duration and framerate for slick looping gifs 🤩
Build a midi map with the UI.
Go full screen and hide the UI.
Frame averaging for motion blur.
wasd+mouse controls for camera that can be used in uniforms.
Coming soon
Single web page deploy.
OSC / OSCQuery
Patch environment?
Download
Build from source at the repo
Binary releases coming soon.